Our Team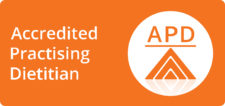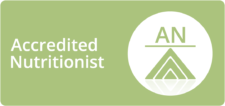 Dinethri Ramasundara APD AN

Founder of Nutrisense is an Accredited Practising Dietitian and Accredited Nutritionist based in Canberra. She holds a Bachelor degree in Human Nutrition and a Master in Nutrition and Dietetics from the University of Canberra.

Upon completion, Dinethri has been working as a clinical dietitian in private practice, aged care, disability and the community setting, as well as a consulting dietitian and health promotion officer for non-governmental organisation (Nutrition Australia) and the ACT government. All her nutrition advise is based on latest scientific research.

Dinethri has a keen interest in weight loss, chronic disease such as cardiovascular disease, diabetes, vegetarian diets, elderly nutrition, disability and community nutrition.

She also enjoys photographing, baking, traveling around and doing yoga.

She is fluent in both English and Sinhalese and practice and believes in the concept of "Everything in moderation is the key to living"

 

Awards:

Poster presentation on 'Rebates offered by health funds for the services provided by private practising Dietitians' at the 16th International Congress of Dietetics Sydney 2012 won the award of 'Highly commended Novice Researcher'.

Iris Wen APD AN

Iris is a bilingual (English and Mandarin) Accredited Practising Dietitian based in Canberra and surrounding areas. She completed a Graduate Diploma in Nutritional Science and a Master of Nutrition and Dietetics at University of Canberra. Prior to her study in Australia, she obtained her Bachelor degree in Clinical Medicine in China.

With her rich knowledge in medicine, Iris is very passionate about assisting clients in understanding the complex conditions in a simple way, and developing the most applicable plans and strategies for healthy dietary and lifestyle changes together.

She is experienced in providing private dietetic services, especially applying Medical Nutrition Therapies in areas such as Gastroenterology including IBS with FODMAP diet, weight management and chronic diseases including Cardiovascular Disease, Type 1 and 2 Diabetes Mellitus, Chronic Kidney Disease, and Fatty Liver.

She believes that working as a Dietitian is a way for her to serve others, and fulfill her purpose of life, same as enjoying the nature and close relationships with family and friends.

Iris is available for appointments at the Dickson clinic, ACT.

Caitlin Mannion, APD AN

Caitlin, is an Accredited Practising Dietitian based in Wagga Wagga NSW. She completed a Bachelor of Health Science (Nutrition and Dietetics) at Charles Sturt University.

Caitlin has experience working as a clinical dietitian in a private practice setting in Wagga including aged care service, chronic disease and facilitating government initiative group nutrition education programs. She also has worked in nutrition research roles for Charles Sturt University and NSW Health.
Caitlin prefers to utilise a non-diet approach to health and her professional passions include working with patients with gastrointestinal disorders and paediatric nutrition. Additionally, she enjoys gardening, live music, spending time with family and interior design.

Caitlin is available for appointments at Young NSW.

Megan Andrews APD AN - Currently Overseas

Based in Perth, is an Accredited Practising Dietitian originally from Queensland.

She has a degree in Applied Science (Food Science and Nutrition) from the University of Queensland obtained in 2006, and a Master's of Nutrition and Dietetics from the University of Canberra, obtained in 2011.

Megan has experience as a dietitian in a public Rehabilitation Unit for people aged 65 and over. She is experienced in providing private dietetic services to Inpatients at a private hospital and private Outpatients. She has vast experience in malnutrition treatment and prevention, Gastroenterology including allergies, weight loss and chronic diseases including chronic kidney disease and Type 2 Diabetes Mellitus.

Her passion is in clinical research, clinical areas of malnutrition and food service, project management and making things simple through robust advice.  She also has vast experience in project management.

On a personal note she enjoys Clinical Pilates, keeping active, cooking, catching up with friends and travel.